Trout Lily Studios was once again a stop on The Creative Drive, 2009 being our 5th year . Along with my woodcuts, my daughter had great fun exhibiting her colored pencil drawings of butterflies and moths.
Local photographer Don Blegen joined us this year. Don's outdoor photos (which have appeared in outdoor magazines like Field & Stream, Outdoor Life, and Wiscosnin Natural Resources over the years) went very well with my prints.
The River Chocolate Company
supplied gormet chocolates and, my friend Jeff Pierce from
Great Ciao
supplied artisan cheeses to gnosh on. I took the opprotunity to serve my home-made Plum wine and Black Currant Port, which apparently were well recieved(!)
I'm afraid I've callously led my daughter over the edge: she made a good chunk of change off her prints and cards, and can't wait to blow it with a trip to the art store. Beats working at Dairy Queen, IMHO...
Here's some photos my good friend Bob Weisner took:
the un-assuming "studio". A machine shed built about 1917 or so:
inside - ProPanels are the best.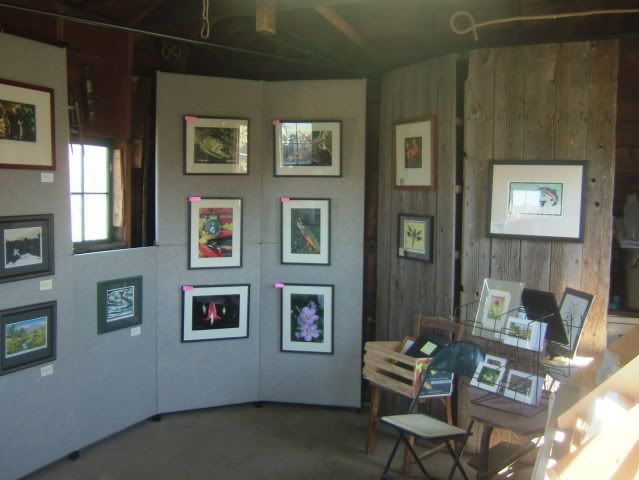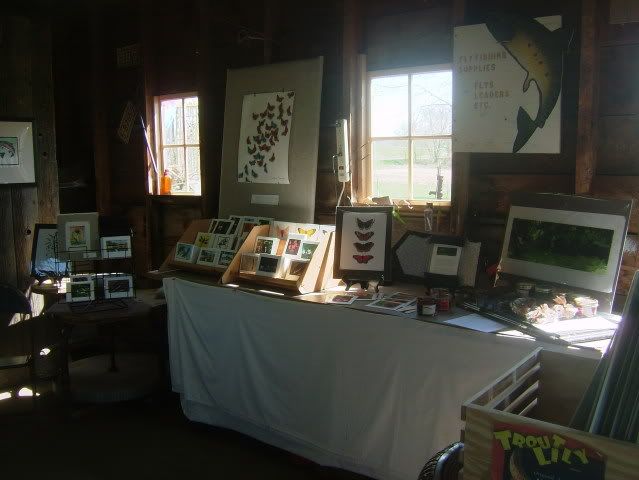 The spread: 3 artisan cheeses (a locally made Emmenthalier, a wedge of Trumpeter Meadow, and my favorite, a chunk of raw milk Blue), fried Spanish Almonds, Spanish Fig and Apricot breads. And of course, wine (the commercial Smoking Loon Savignon Blanc didn't get opened...)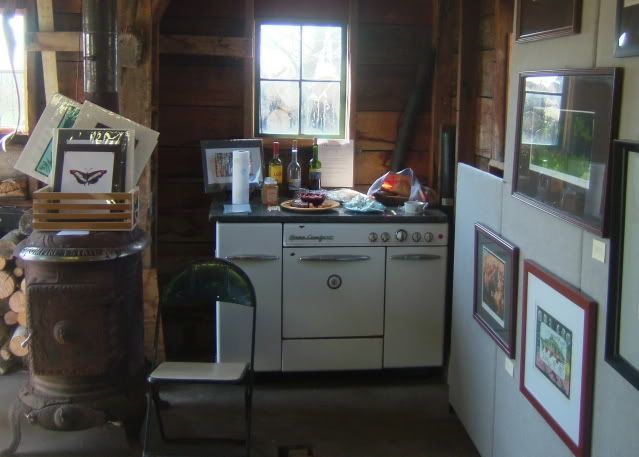 and at 5:00 Sunday, we turned out the lights, shut the door, and Eli and I went fishing